Enjoy £10 off this month only!
Waterproof. Wear it in the bath or shower.
Detects when you take a fall and automatically raises the alert
Super easy to set up and use - no engineer required
Includes a base unit and a fall sensor
Can be used at home and in the garden
Fall Alarm plan
Automatically calls for help when you fall
Pay today
Annual Billing
Lower cost
Monthly Billing
12 payments of
£
16.99
Excludes VAT, which most customers don't pay. Learn more.
Prone to falls
?

Help is at hand

.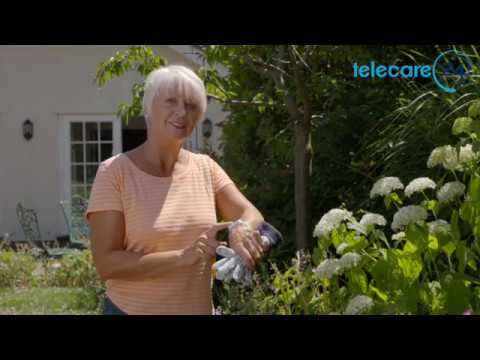 Did you know
?
Falling is the most common cause of hospital admissions for over 65s; 1 in 3 people fall each year
If you are over 80, there is a 50% chance you will fall this year
If you have already suffered a fall, you are very likely to experience another fall again
For at home and in the garden
.
ENJOY
£

10 OFF + A FREE KEY SAFE WORTH

£

29

.
This December we have some unbeatable offers available on our Fall Alarm plan!
Get an EXTRA

£

10 discount when you pay annually.
(

£

12 off automatically applied at the checkout)
Get a FREE KEY SAFE (worth

£

29)
Use code KEYSAFE at the checkout.
What happens when I trigger the alert
?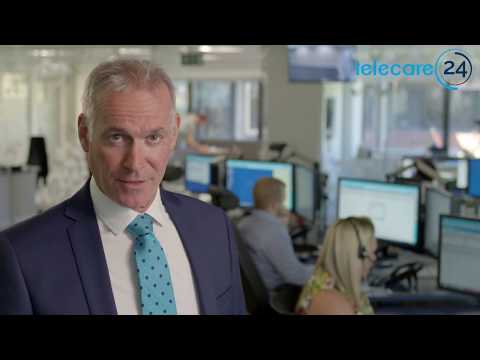 What equipment will I get
?
"Mother in law who is 92 had a couple of falls in her flat. Looked at reviews and decided on Telecare24 Fall plan, it came next working day and was very easy to set up. Did the test, the alarm was loud and clear. My mother in law said she felt a lot safer having the fall alarm on her wrist."
How does the fall sensor work
?
You lose your balance and you suffer a heavy fall.
Moments later, a silent 20-second timer will begin, and the sensor will start to vibrate.
If you move or attempt to stand up, the alarm will be cancelled.
You can also cover the sensor with your hand to cancel the alarm sensor.
After 20 seconds, if you haven't cancelled the alarm, the base unit will alert our team.
Our monitoring team will begin speaking to you, arranging any help needed.
How is it activated?
Push a button

Get help by pressing the button on the fall sensor, or by pressing the red button on the base unit.

Automatic fall detection

Within seconds of your alarm being triggered by a fall, we'll be speaking to you through the base unit and we'll get you the help you need.
Range
Up to 200m

This is the approximate distance you can be from the base unit and still press your fall sensor to activate an emergency call. Distances can vary depending on thickness of walls and other factors.
Battery life
'Vibby' fall sensor: 18-24 months, dependent on use

Our team will automatically be notified when the battery runs low. When this happens, we'll reach out to arrange a free replacement

'Novo' base unit: Normally mains-powered, but also features a 48 hour battery backup in the event of a power cut
Where can it be used?
At home
In the garden
In the bath or shower

The fall sensor is waterproof with an IP67 rating, which means you can comfortably wear your alarm whenever you take a bath or shower.
Wearing options
On the wrist

Wear it like a watch.

Around the neck

Wear it on a lanyard.
Size and weight
'Vibby' fall sensor: 37 x 33 x 12.7mm (HxWxD), 35 grams
'Novo' base unit: 130 x 175 x 68mm (HxWxD), 300 grams
Careline service
24/7 monitoring for 12 months

Our emergency response team are available 24/7, 365 days a year, and can be contacted by activating your careline alarm.
Requirements
A working phone line or a broadband router

Depending on whether your telephone service is analogue or digital.

ADSL filter (not included)

Only applicable if you have broadband installed in your property. If you do, you've probably already got an ADSL filter - these are normally supplied by your service provider.

You must complete a Service Agreement

We'll ask you to fill in a short form after you have placed your order. This is how we collect your medical and emergency contact details.
Billing
Pay monthly at

£

16.99 for 12 months or save when you pay for 12 months upfront at

£

190

Price shown excludes VAT
Setup fee
A one-time setup fee of

£

45

This non-refundable fee enables us to prepare your new careline alarm and collate all of your medical and emergency contact details on our systems.
Optional extras
Key safes and extra pendants available

To add one of these, choose 'Customise' instead of 'Buy Now'
Frequently asked questions
.
Here are some of the most common questions about our fall alarm.
Fall alarms are devices that can detect when an individual has fallen and alert others for assistance.
Anyone who is at risk of falling, such as older adults, people with balance or mobility issues, or individuals recovering from surgery or injury, may benefit from having our fall alarm plan.
You can wear your Vibby fall sensor either on the wrist or around the neck depending on your preference during purchasing.
If you've chosen to wear it on the wrist, the Vibby should be worn on your non-dominant hand (the opposite hand to the one you write with).
If you've chosen to wear it around the neck, please be advised that it must be worn over clothing.
When you activate your pendant alarm, we'll speak to you through the loudspeaker and microphone on the base unit. (You can't use the pendant to talk to us!)
If we cannot communicate with you via the base unit, we will call your landline phone to ensure everything is okay. If there is no response, we will call keyholders or – if the situation requires – the emergency services.
If you have trouble hearing us when we speak to you through your alarm, we'll call one of your emergency contacts to check that you are okay.
No. The device is not designed to trigger if it's thrown on the floor or dropped.
When you trigger your alarm, your base unit will dial through to our control centre using an 0844* number. We will not charge you when this happens.
Please note, however, that your telephone service provider may charge you for these calls. Please check your phone providers tariff or visit OFCOM for further details.
*0844 telephone numbers are recommended by Ofcom for contacting organisations such as Telecare24.
You'll need access to either a master telephone socket (if you still have a traditional 'analogue' service) or a broadband router (if you now have a digital home phone service). If you don't have either one, our GPS plan may be suitable.
You can always speak to our team to discuss your needs.
If the fall alarm is accidentally activated, the monitoring centre will contact the individual to ensure that everything is okay. If they cannot reach anyone, they may contact emergency services as a precaution.
Our team is trained to respond to any and every call for help, even those that are made by accident. You should not worry about calling for help accidentally.
At Telecare24, we don't mind accidental calls because it lets us know that your device is working properly should you ever really need us.
Yes. The fall alarm is waterproof with an IP67 rating, which means you can comfortably wear your alarm whenever you take a bath or shower.
You must connect the base unit equipment to a power outlet. If the power goes out, your careline unit will still function because it has a battery backup that will keep it running for approximately 48 hours.
Keep in mind that if there is a power cut and the battery backup in the base unit has run out, the wearable alarm will not do anything when activated.
The Vibby fall sensor has an excellent battery, which will last for approximately 18-24 months (dependent on use) and has a great reputation for reliability.
In the event of a power cut, the 'Novo' base unit is features a 48 hour battery backup. Keep in mind that if there is a power cut and the battery backup in the base unit has run out, the wearable alarm will not do anything when activated.
If you have a digital home telephone service and your base unit is connected directly to your broadband router, your alarm will only work if the broadband router is still powered on. Learn more about the Digital Switchover.
Hear from the people we've helped
.
"Life is fragile; no one knows this more than us. Please protect those you love with a Telecare24 alarm."
Anne
Fall Alarm
"The voice at the end of the telephone has always been kind, helpful and willing to talk, even in the middle of the night."
Lyn
Fall Alarm
"It is such a comforting thought to know that the back up is there at the touch of a button should an emergency arise."
Brenda
Pendant Alarm